Profile 2
Channel letters
These letters are similar to profile 1 but have a recessed face to form the "channel"
Originally this letter would have been fitted with neon tubes but it is now more commonly fitted with our MBX neon. Using our high tech CNC milling technology we can simulate neon tubes on the face of the letter.
Of course they can also be supplied as simple, non illuminated letters.
The letters are manufactured preferably from aluminium sheet. The faces are laser cut and the returns are formed using our CNC profiling centre. The faces and the returns are spot welded for a permanent connection.
Depths from 60mm to 120mm.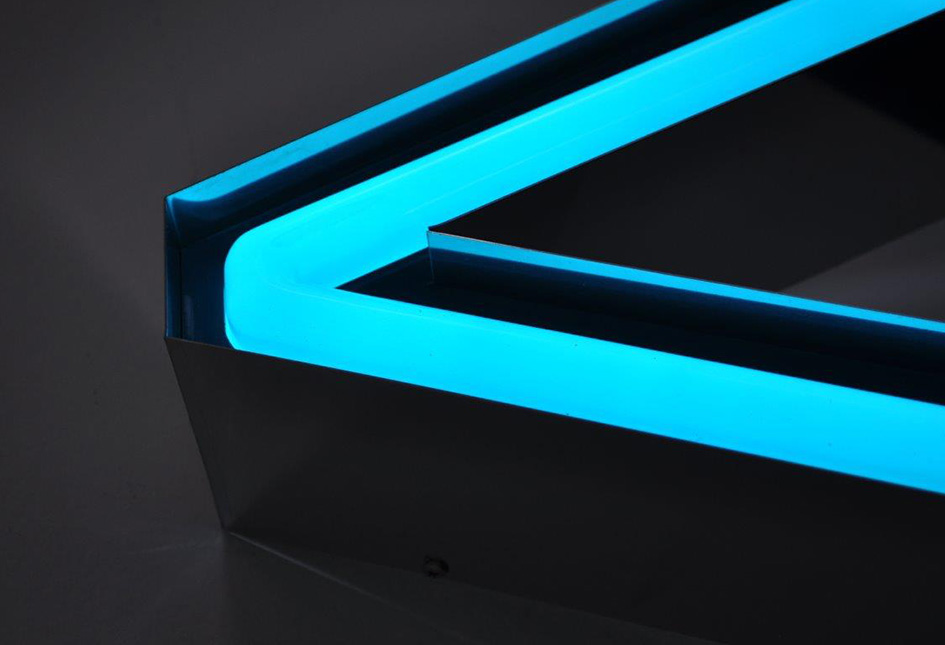 MBX neon and MBX neon plug in
The simulation of a neon system is possible with this new technology. More information can be found on the MBX neon page.