Profile 01
Half relief letter
Non-illuminated letter made of aluminium sheet. The fronts are laser cut and the side frames are prepared using the CNC profiling centre. The front and side frames are permanently connected using a spot welding process.
STANDARD CONSTRUCTION DEPTH
25-60 mm
FASTENING OPTIONS
Mounting brackets, bars, bolts, back panel aluminium sheet as a back panel: made of 10 mm PVC
MATERIAL OPTIONS
Aluminium, stainless steel V2a 4301 3D, stainless steel V4a 4571 brushed, brass, copper, Corten steel, titanium gold or stainless steel in other colours
SURFACE OPTIONS
Powder coating, wet painting, effect painting, foil lamination, gold leaf and silver leaf coating
EXAMPLES OF USE
Relief letter profile 01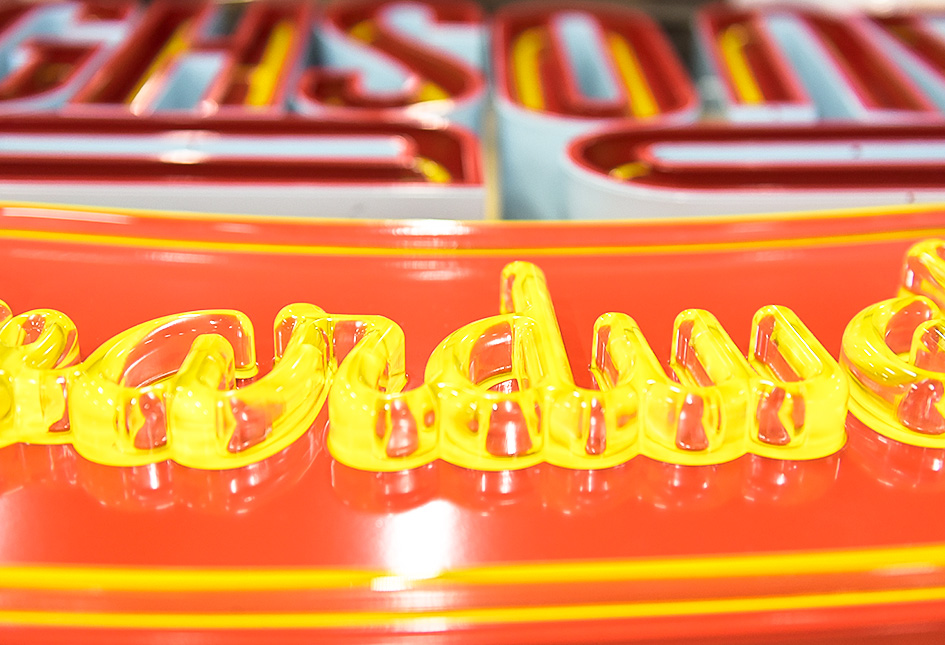 MBX neon
The simulation of a neon system is possible with this new technology. More information can be found on the MBX neon page.